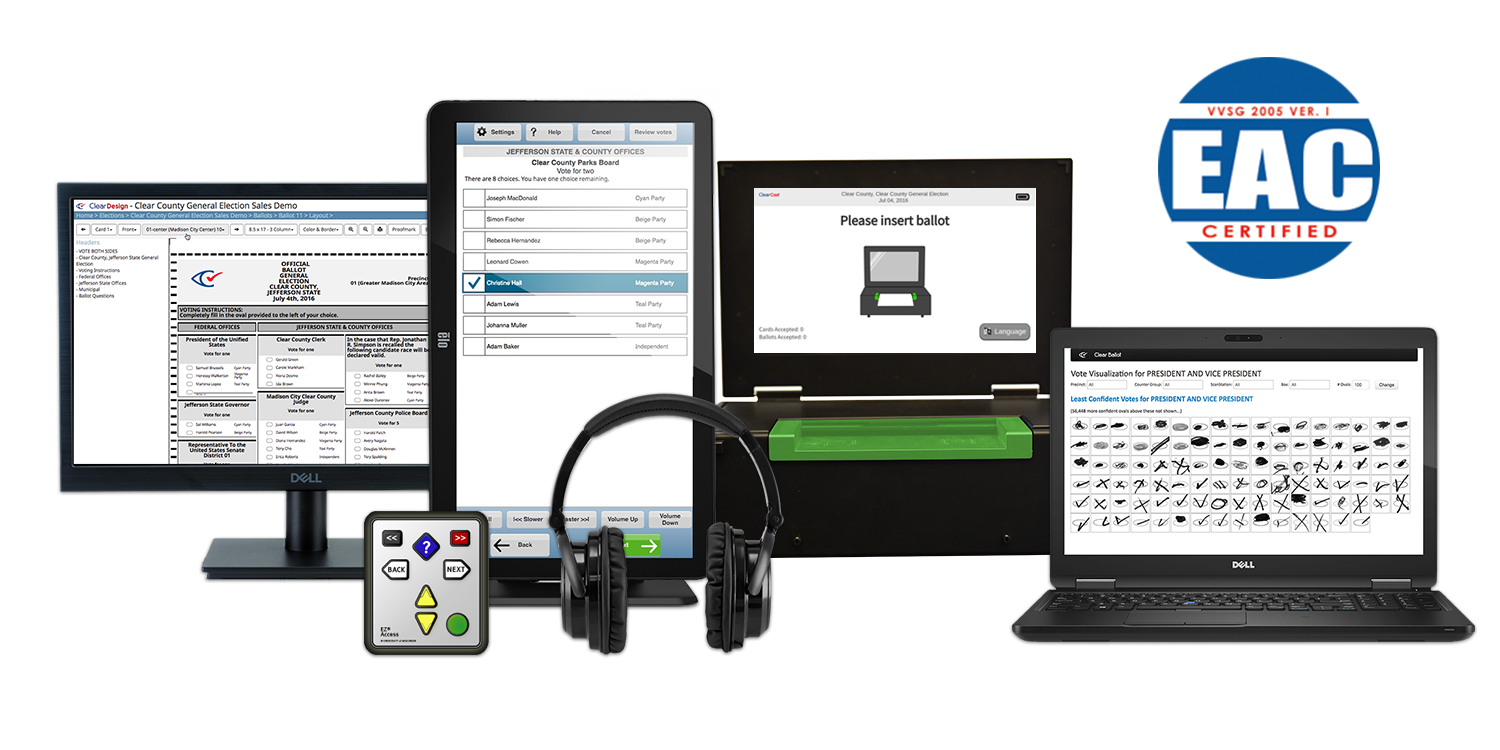 PRESS RELEASE
ClearVote

2.2 Federally Certified by the Election Assistance Commission
Clear Ballot announced today that the Election Assistance Commission (EAC) has federally certified ClearVote 2.2. The new release includes the certification of ClearCast Go, Clear Ballot's next generation precinct tabulator as well as a series of modifications to existing products and improved security.
READ MORE
Case Studies
Our Customer Stories
CUSTOMER SPOTLIGHT
One key county in Pennsylvania braces for huge increase of mail-in ballots
Bucks County, outside of Philadelphia, is the fourth largest in Pennsylvania. Like the rest of the state, it is bracing for a massive increase in mail-in ballots. CBS News highlighted the partnership between Bucks County and Clear Ballot. We are scaling central count operations together to prepare for November and improve voter confidence.
LEARN MORE ABOUT HOW CLEAR BALLOT IS PREPARING FOR NOVEMBER