The ballot marking device for all voters with an undifferentiated paper ballot.
Accessible interface
Utilize the Anywhere Ballot, an accessible solution developed by an EAC grant.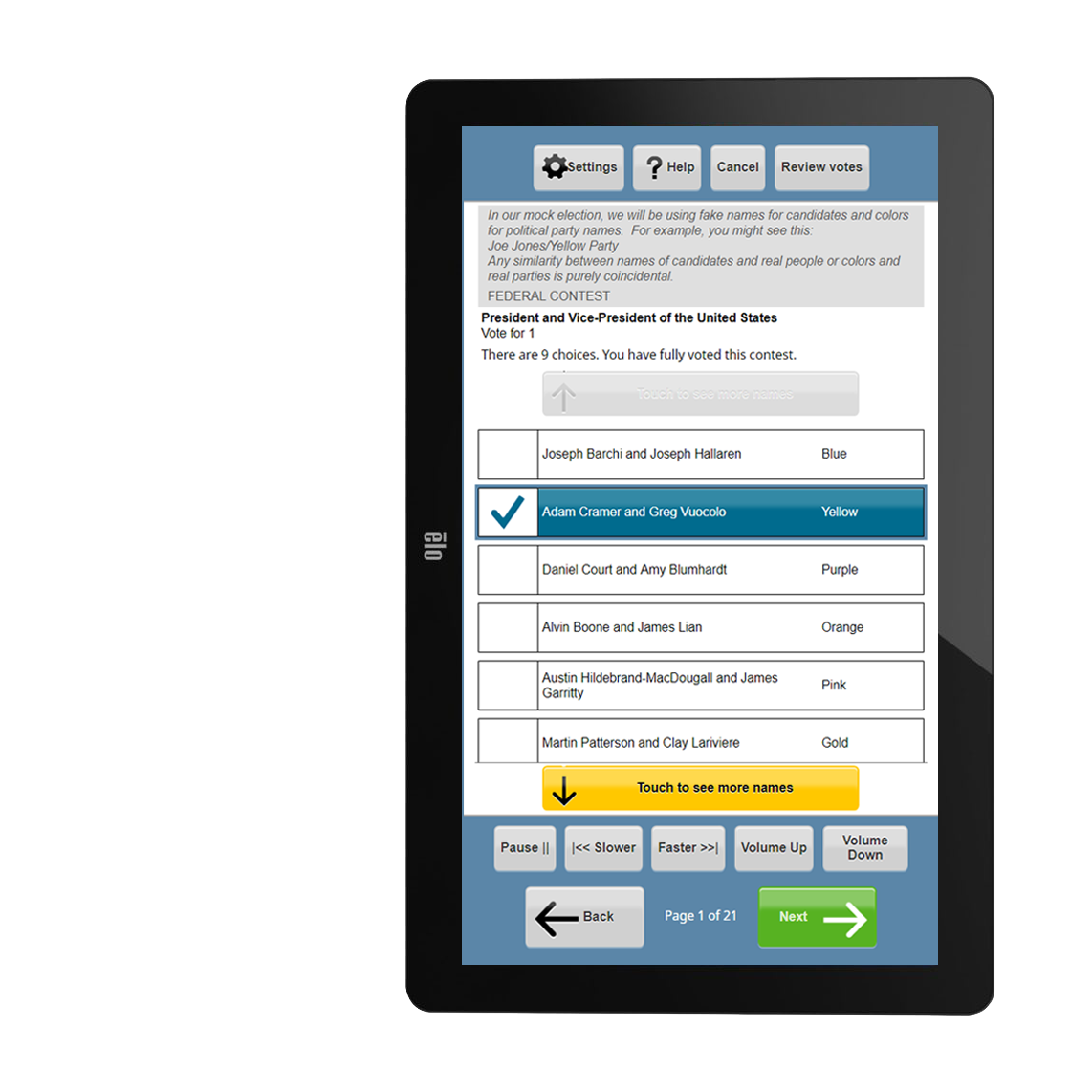 Undifferentiated paper ballot
All voters end the voting process with a full-sized paper ballot.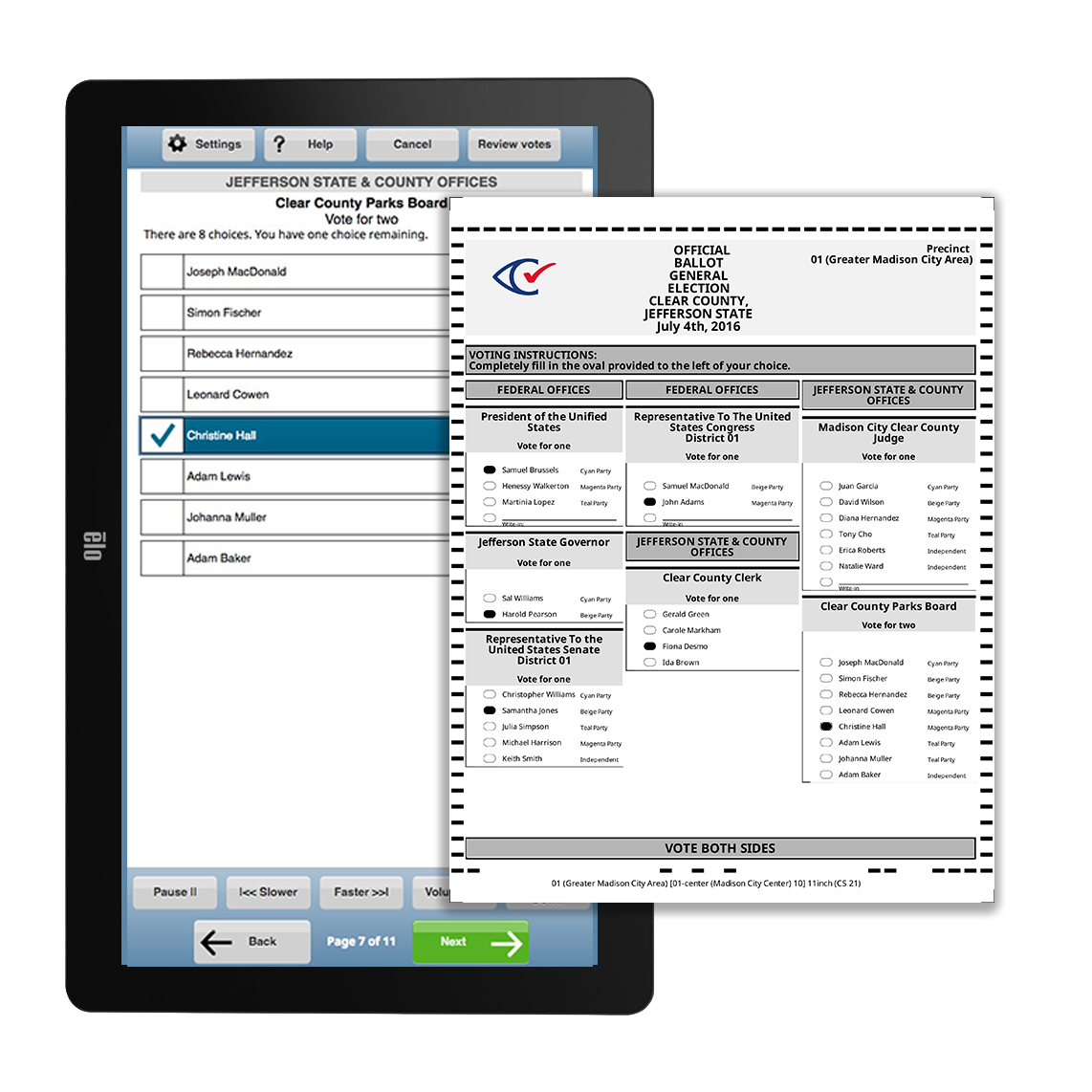 Adjustable graphic interface
Accommodate the needs of disabled voters with customizable settings.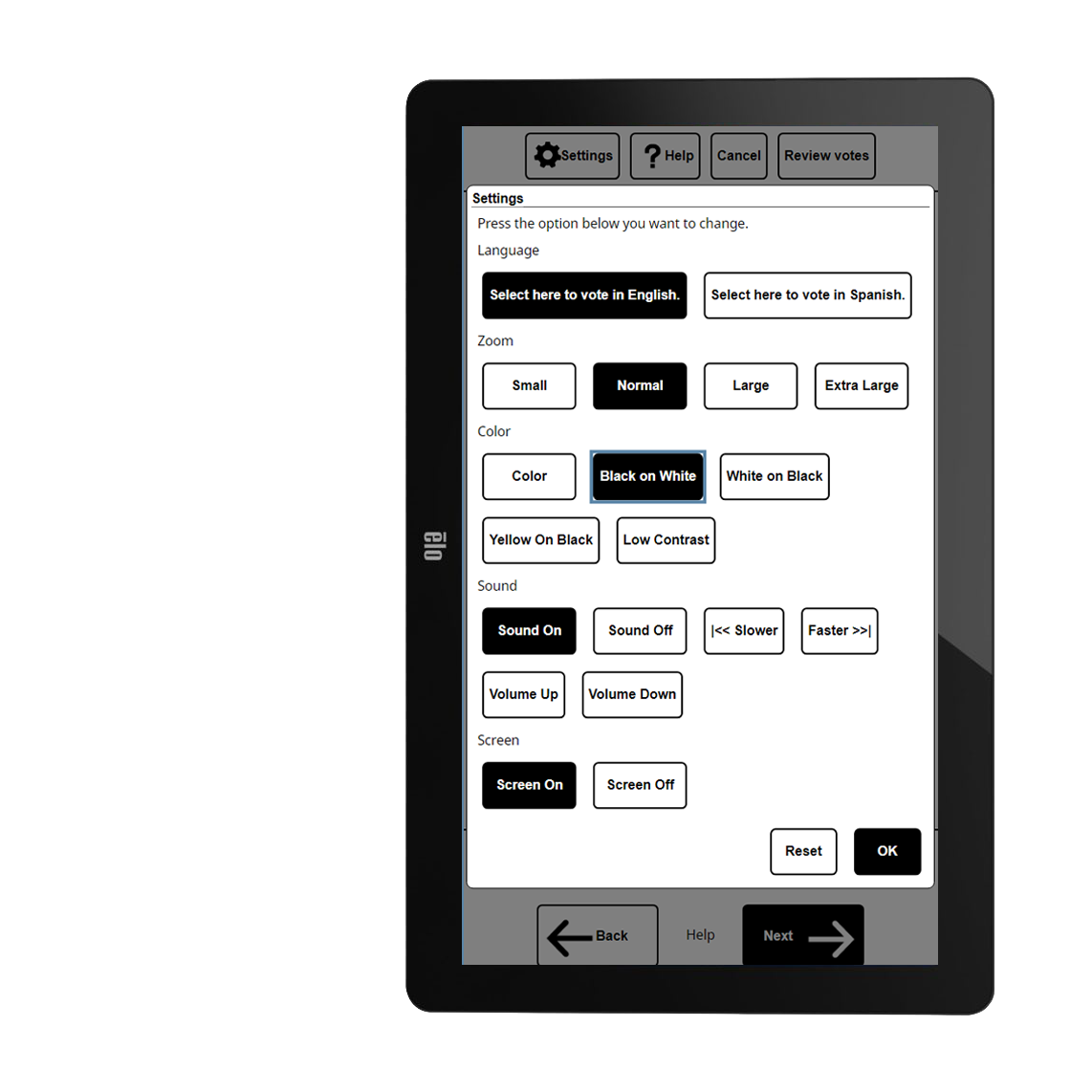 Versatile configurations
Available in a durable, all-in-one case or a convenient tabletop configuration.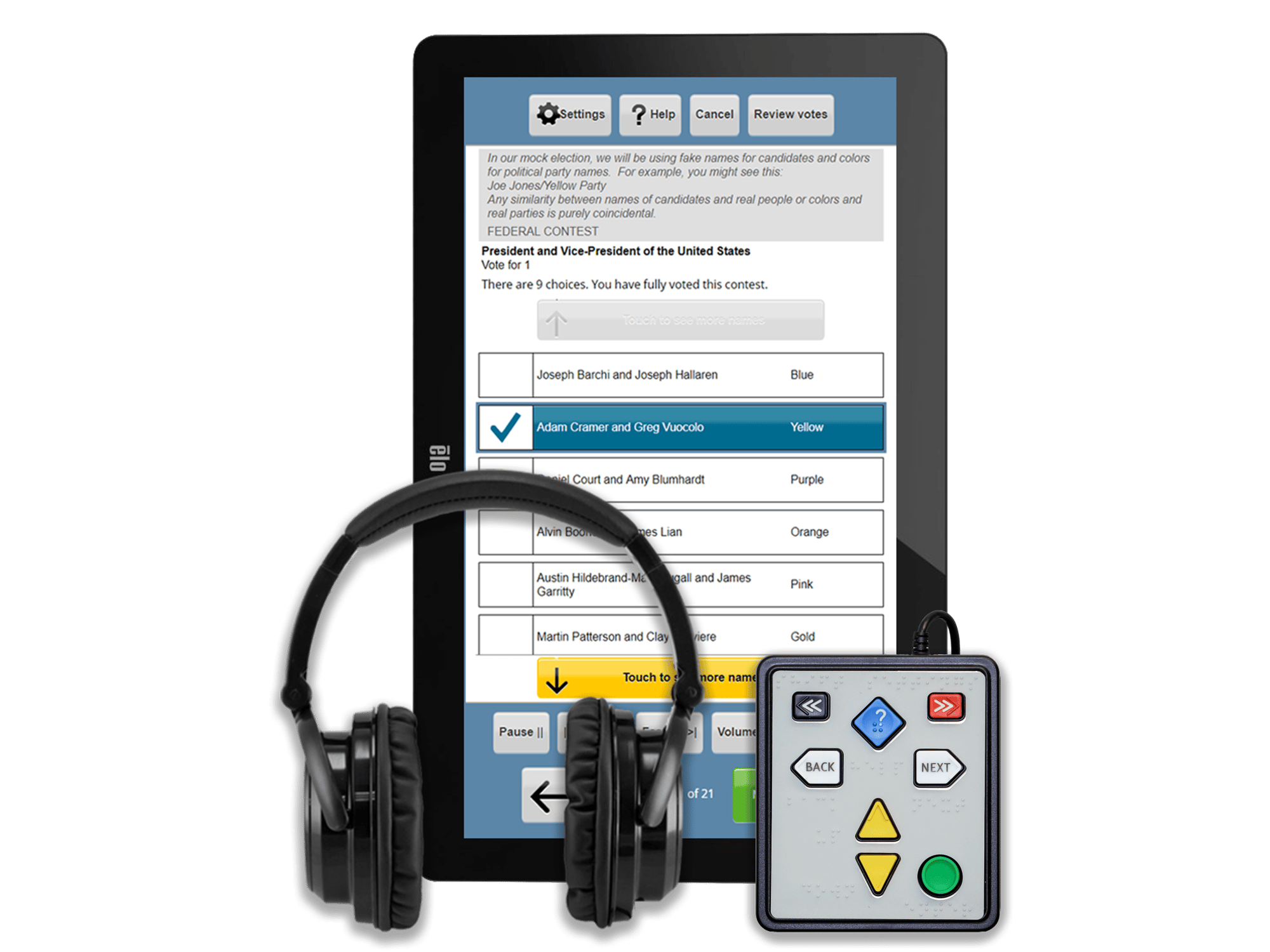 ENSURING EVERYONE CAN VOTE
ClearAccess in Action
Listen to a few short stories of how software and hardware work together to promote access and independence for all voters.