The first high-speed and real-time tabulation system
Vote Visualization
By analyzing both the inside and outside areas around the vote target, every vote is counted as intended.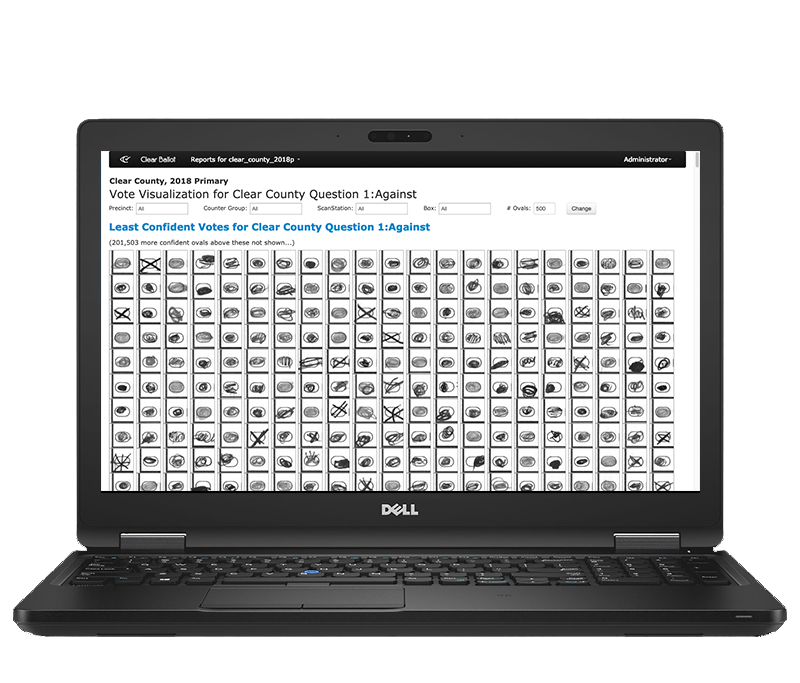 High-resolution ballot images
ClearCount scanning technology reads pen ink of any color and produces the highest resolution ballot images on the market.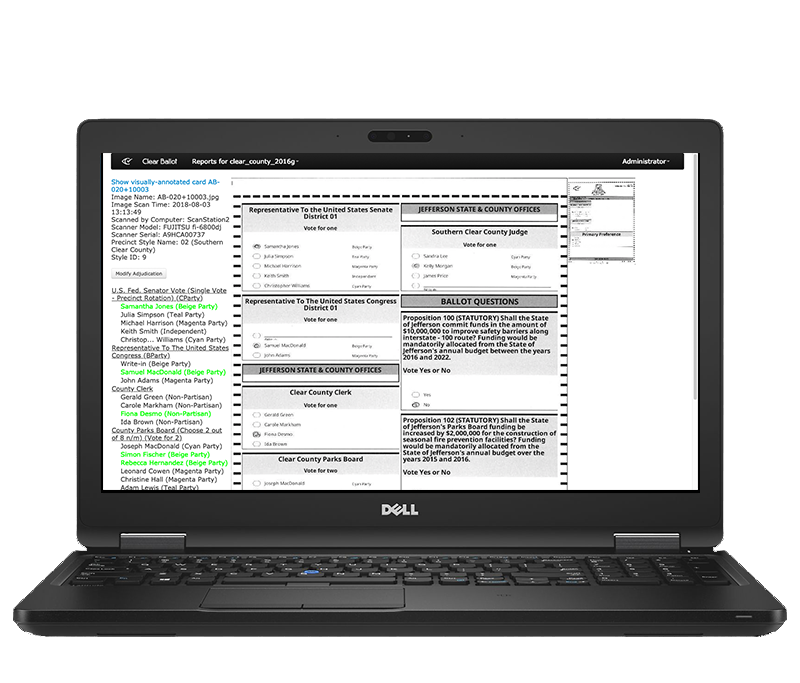 Real-time reporting
Create a variety of reports as results are accumulated and export files into different formats for state reporting.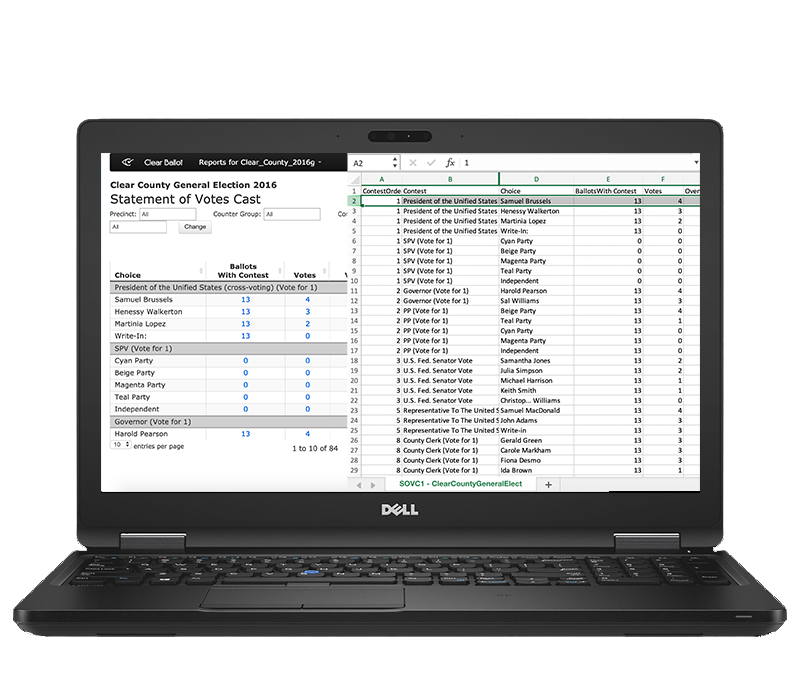 Digital adjudication
Preserve voter intent by digitally adjudicating ballots and recording all changes.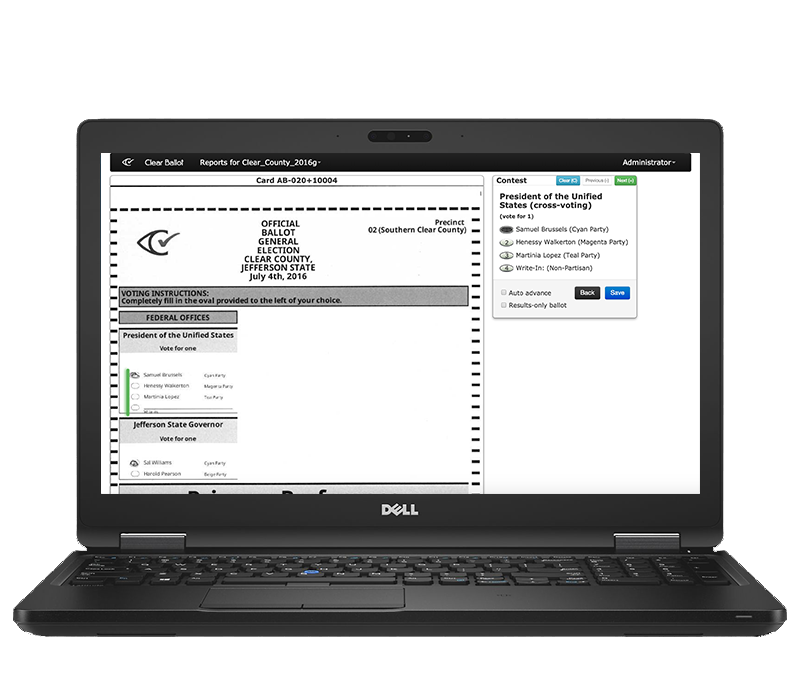 VISUALIZING TRANSPARENCY
ClearVote in Pierce County
This video is an overview of the ClearVote solution in Pierce County, Washington. Pierce has been a customer since 2017 and improves the county's transparency and confidence in election results. The County Auditor, Julie Anderson, has said that "The transparency of voter intent resolution and ballot auditing has been applauded by both political parties, as well as candidates".