A flexible system that offers results verification in less time at a lower cost
Flexibility
Conduct an independent re-tabulation without having to physically rescan ballots, no matter if you had one close race or want a second verification of results.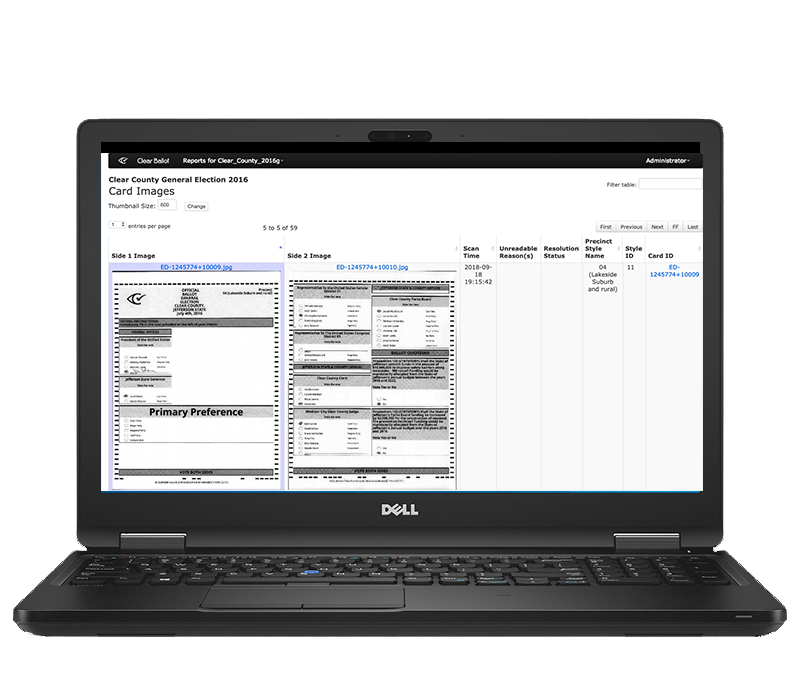 Vote Visualization
Innovative Vote Visualization™ technology ensures every vote is counted as intended.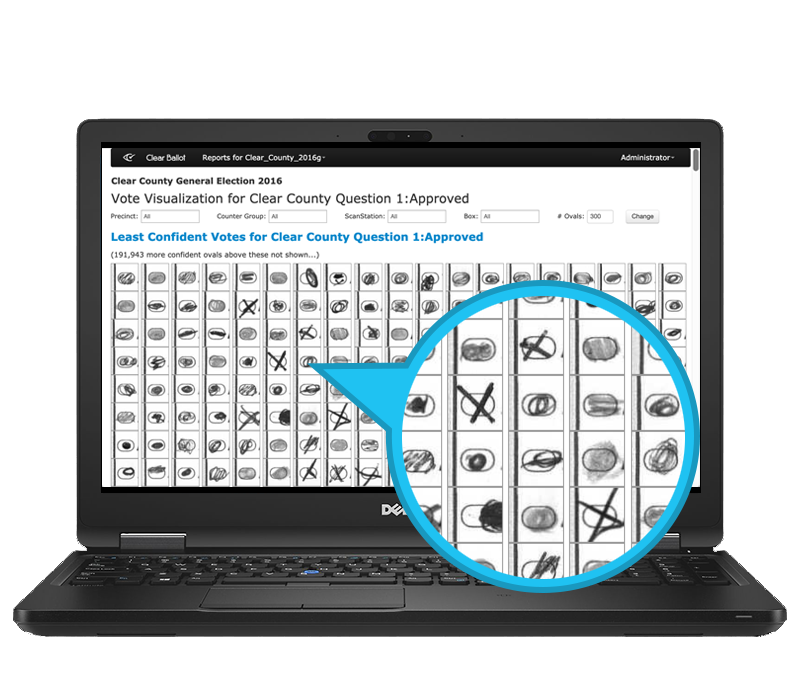 Digital Adjudication
Preserve voter intent by digitally adjudicating ballots and recording all changes without touching original paper ballots.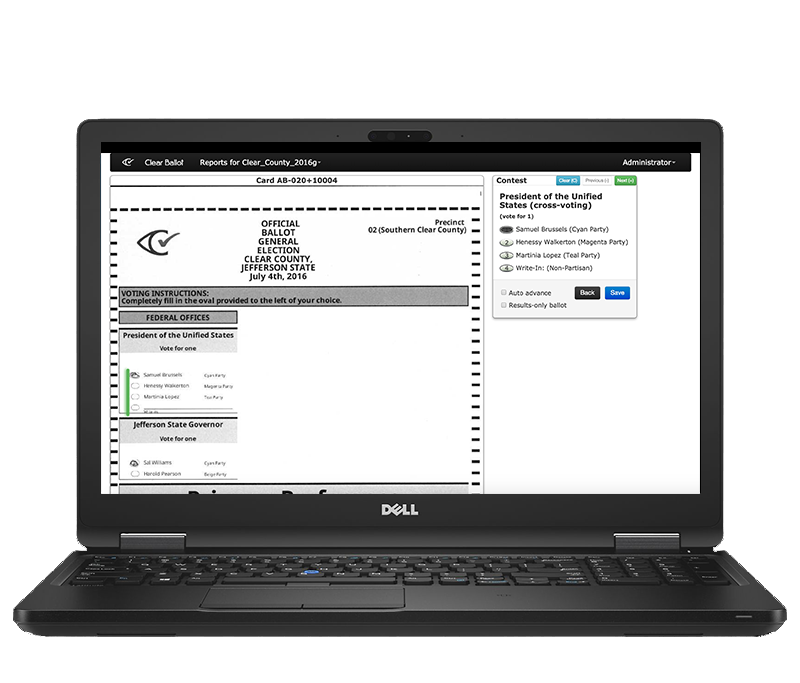 Compare Results
Review comprehensive reports and interactive comparisons of the original voting system and VerifyNow.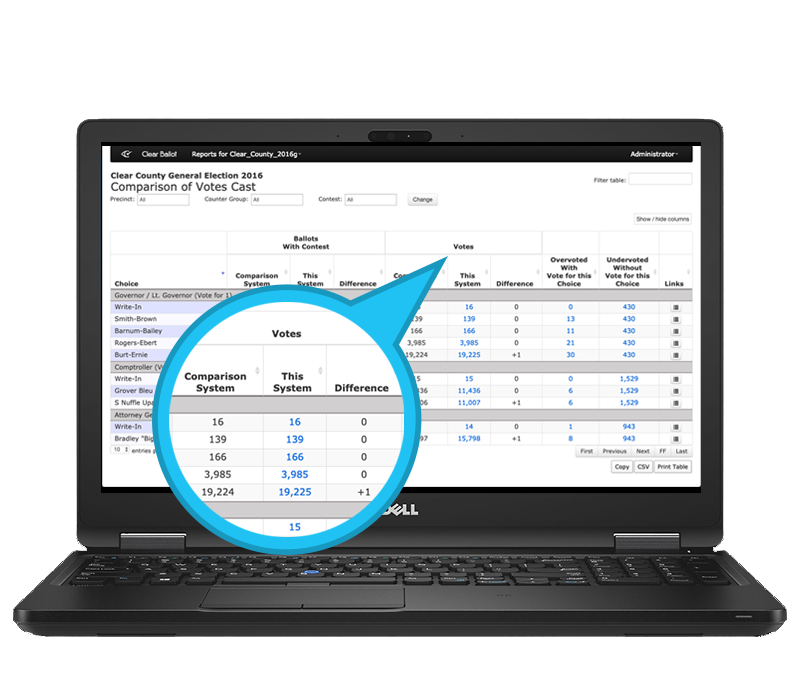 AMERICA'S FIRST 100% STATEWIDE AUDIT
Increasing Confidence in Maryland
Clear Ballot partnered with Maryland to create a public portal where community members can view reports and Vote Visualization dashboards from the statewide audit for all twenty-four jurisdictions.