The secure, intuitive, and flexible election management system
Browser-based software
Design ballots quickly with easy-to-use browser navigation and familiar formatting tools.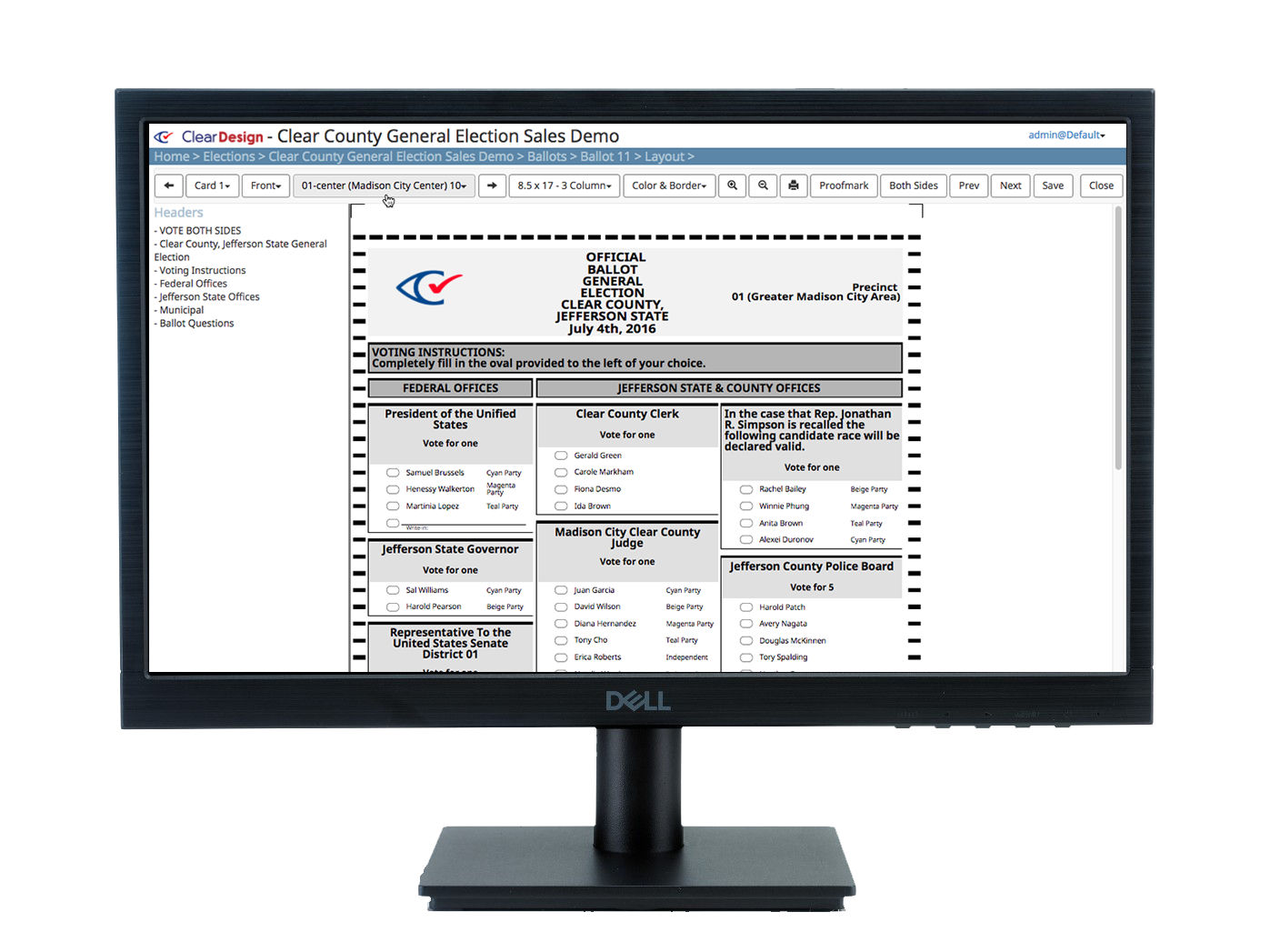 Streamlined processes
Review all ballot types in one set.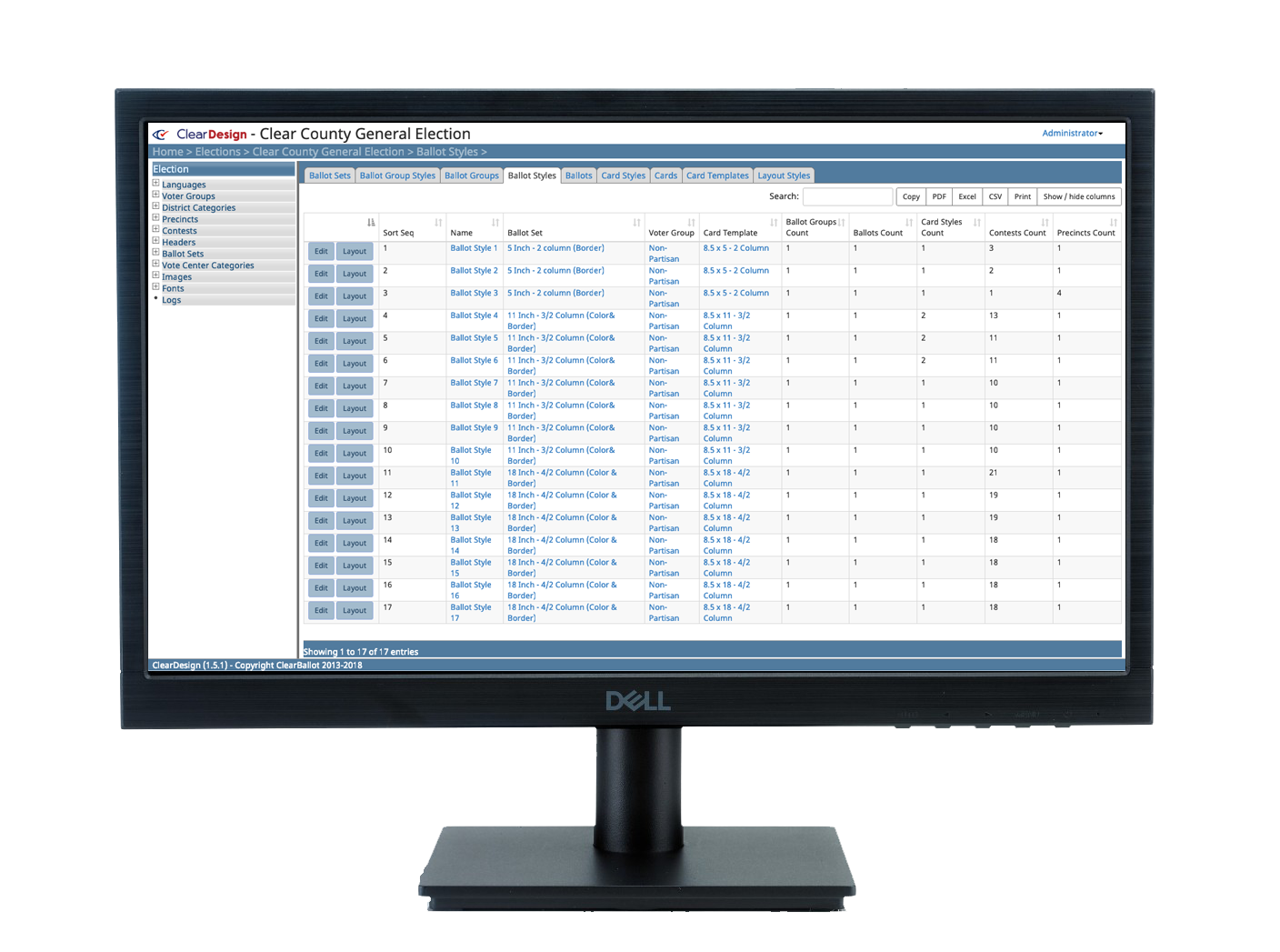 Systemwide protection
Assign roles and monitor any changes made in the system.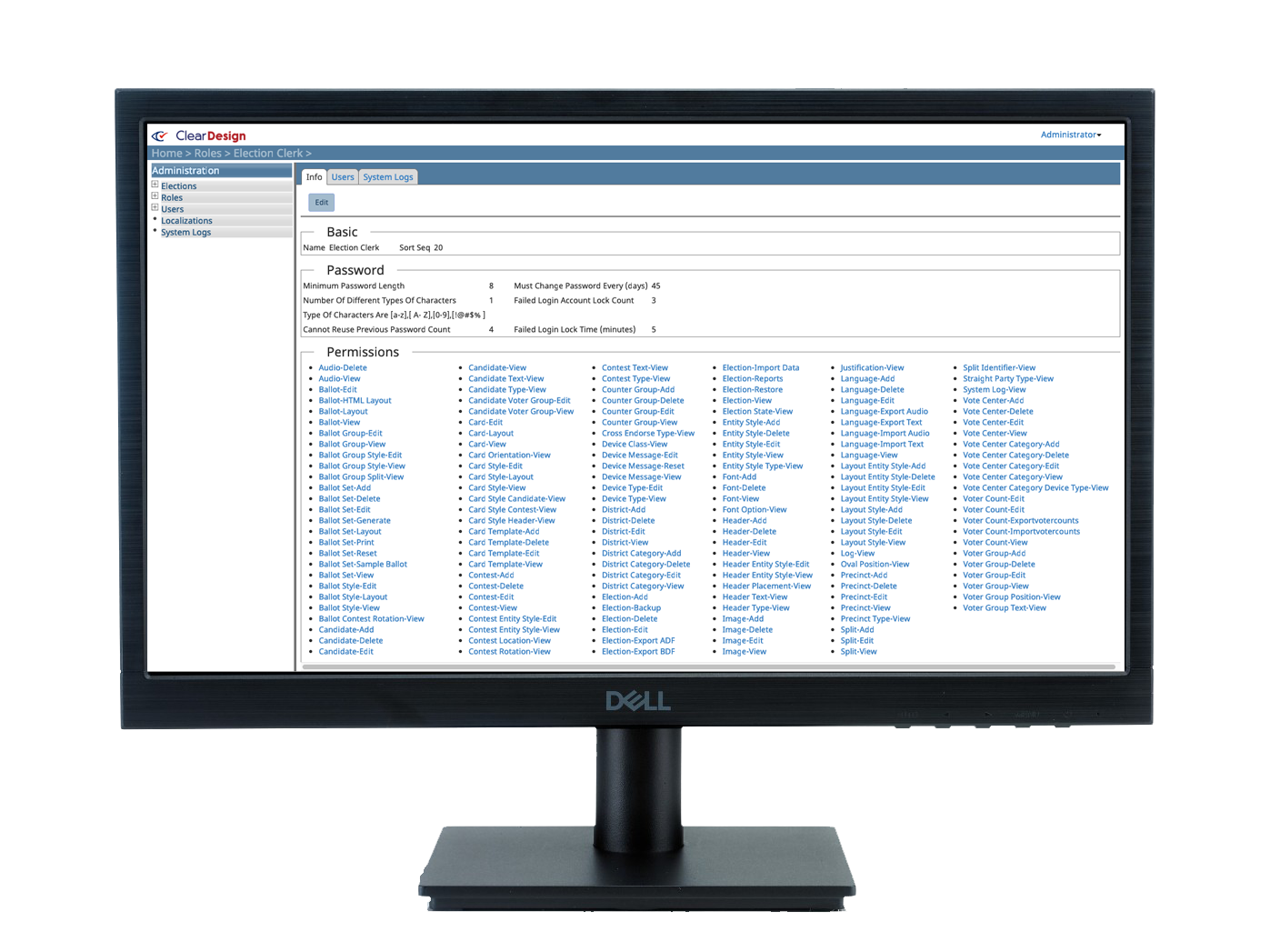 Flexible ballot printing
Develop a printing solution tailored for your jurisdiction with different presets and paper sizes.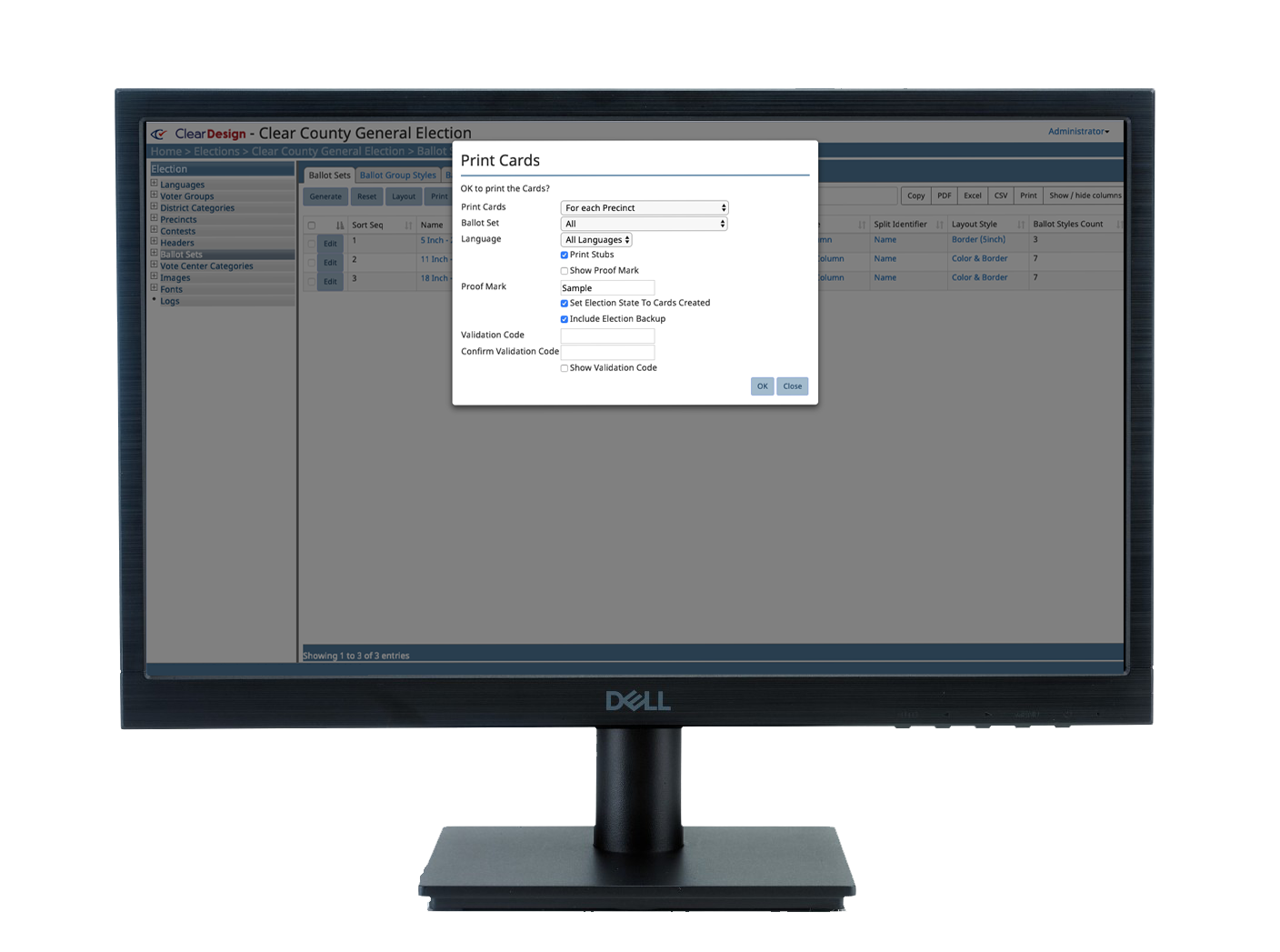 ELECTION MANAGEMENT FOR COUNTIES OF ALL SIZES
ClearDesign Overview
ClearDesign is a secure, intuitive and flexible election management system. It has a browser-based user interface that's easy to use. Election department staff can quickly generate, modify, and proof all their ballot styles for a wide range of card sizes.