A modern in-person voting solution
The ClearVote system was designed for ease of use. Set up is quick and easy for the pollworker with modern technology. Simple on-screen prompts improve the voter experience and the small footprint makes transportation and storage easy for election administrators.
PRECINCT TABULATOR
Cutting-edge software meets durable, reliable hardware in this next generation precinct tabulator. With quick scan times and an intuitive user interface for both poll workers and voters, ClearCast Go is designed to keep you current as election technology advances.
LEARN MORE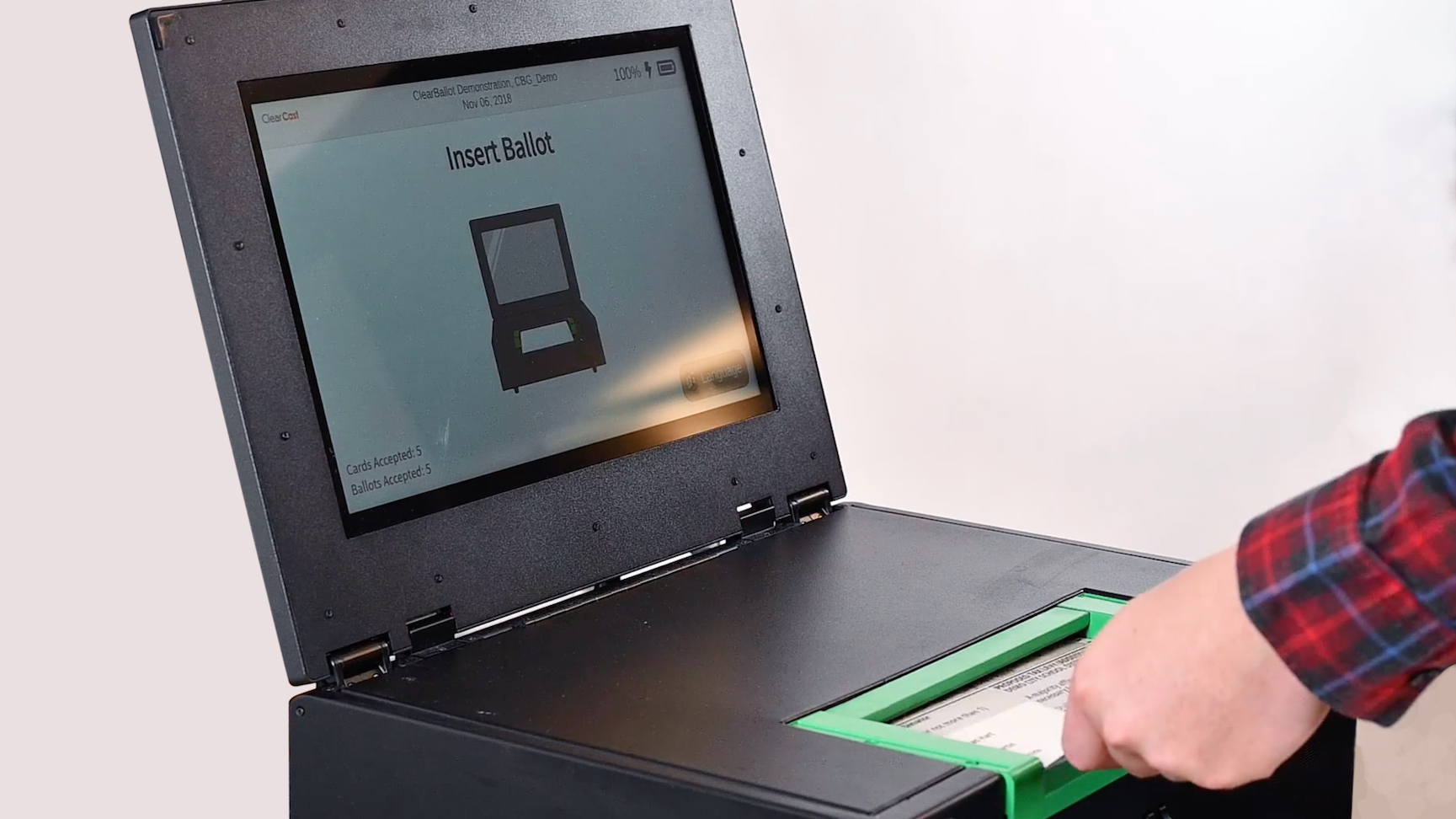 BALLOT CREATION
ClearDesign has a browser-based user interface that's easy to use. Election department staff can quickly generate, modify, and proof all their ballot styles for a wide range of card sizes and review and modify each ballot individually using drag & drop capabilities.
LEARN MORE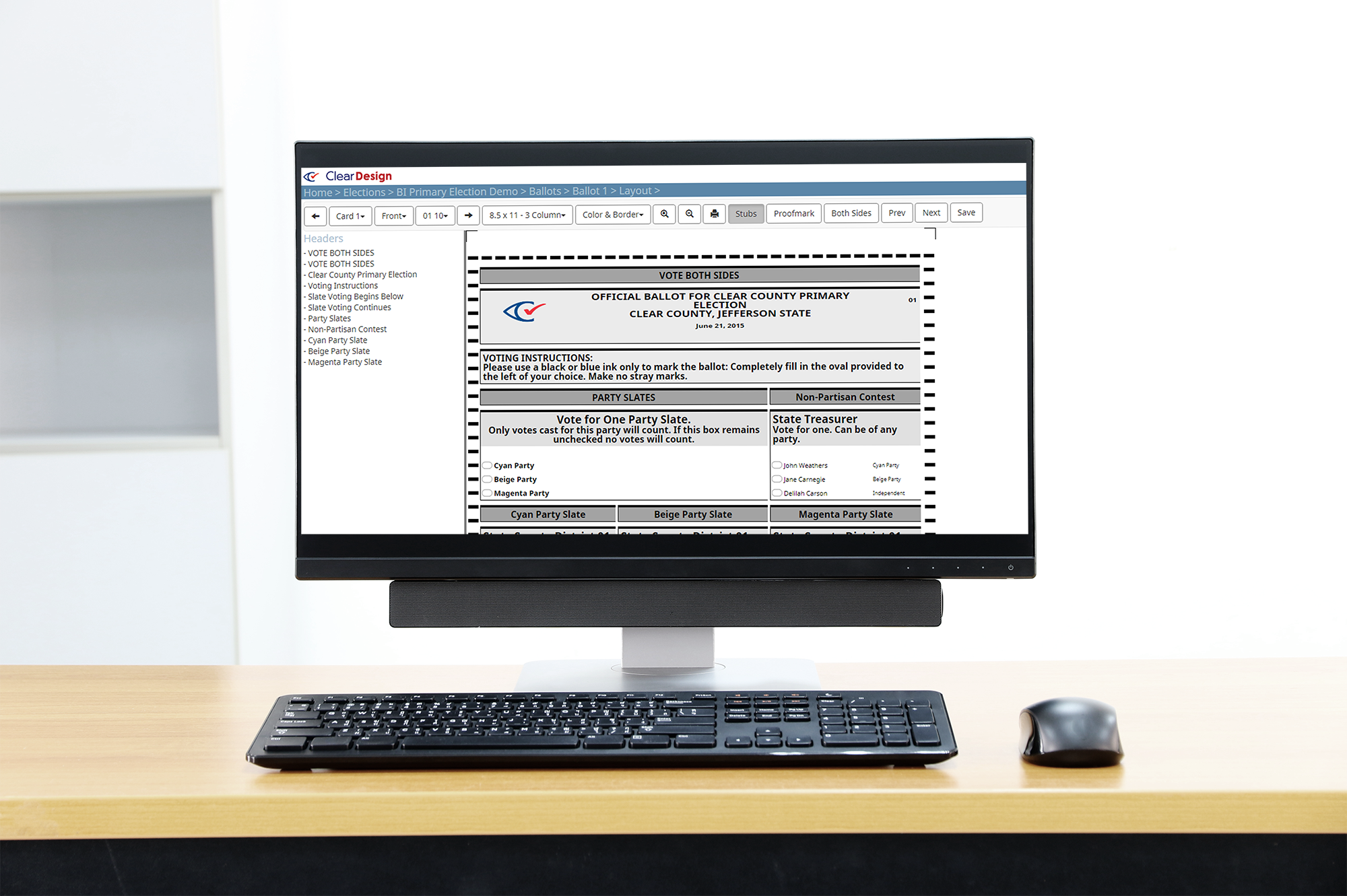 IN-PERSON ACCESSIBILITY
ClearAccess is an in-person ballot marking system designed to ensure access for all voters. Operating on unmodified off-the-shelf touchscreen computers, ClearAccess software captures voters' choices and prints machine-readable ballots.
LEARN MORE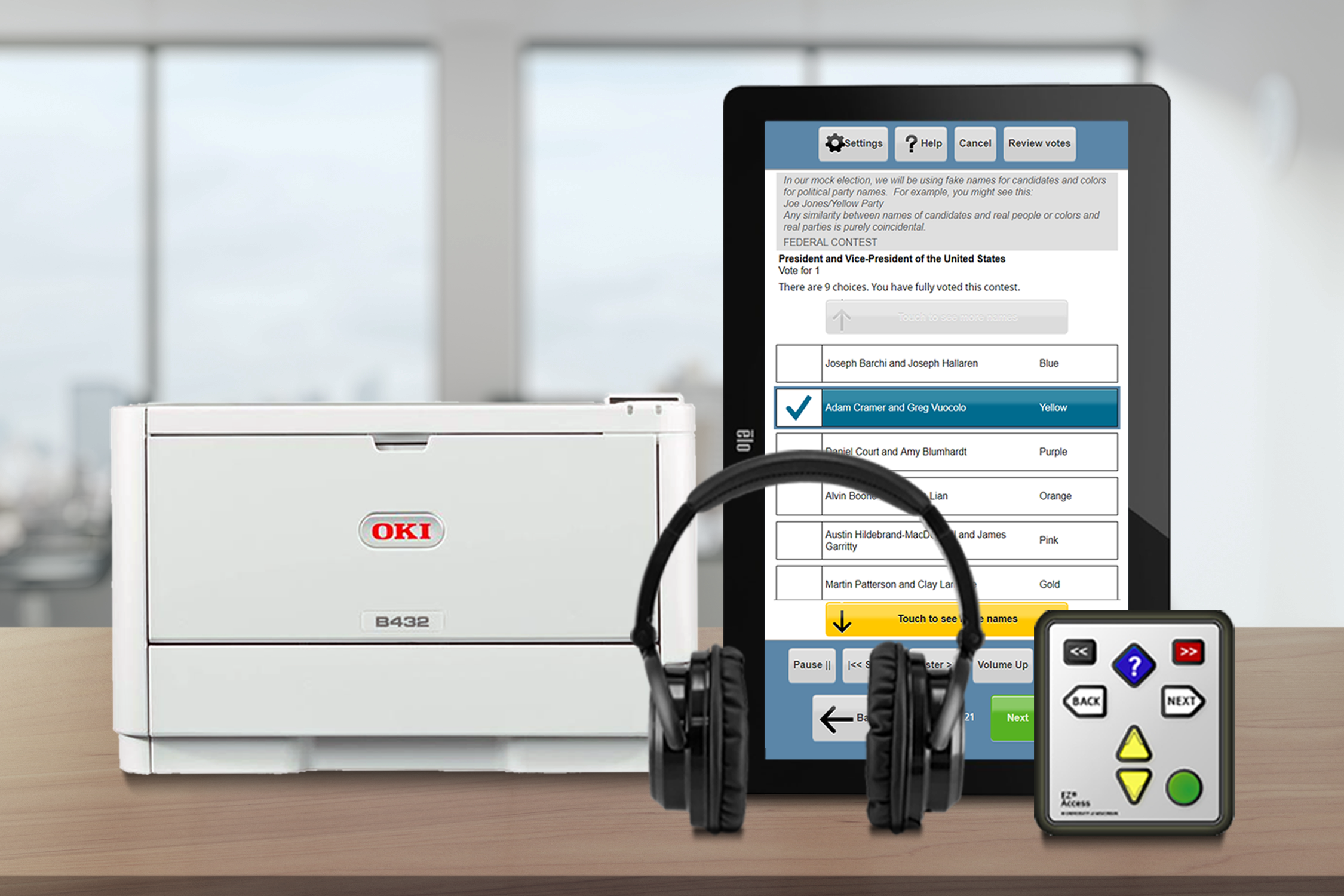 ACCESSIBILITY PLUS
ClearMark is an accessible ballot-marking device designed to give all voters an independent, seamless voting experience by thermally printing a full-faced, identical ballot.
LEARN MORE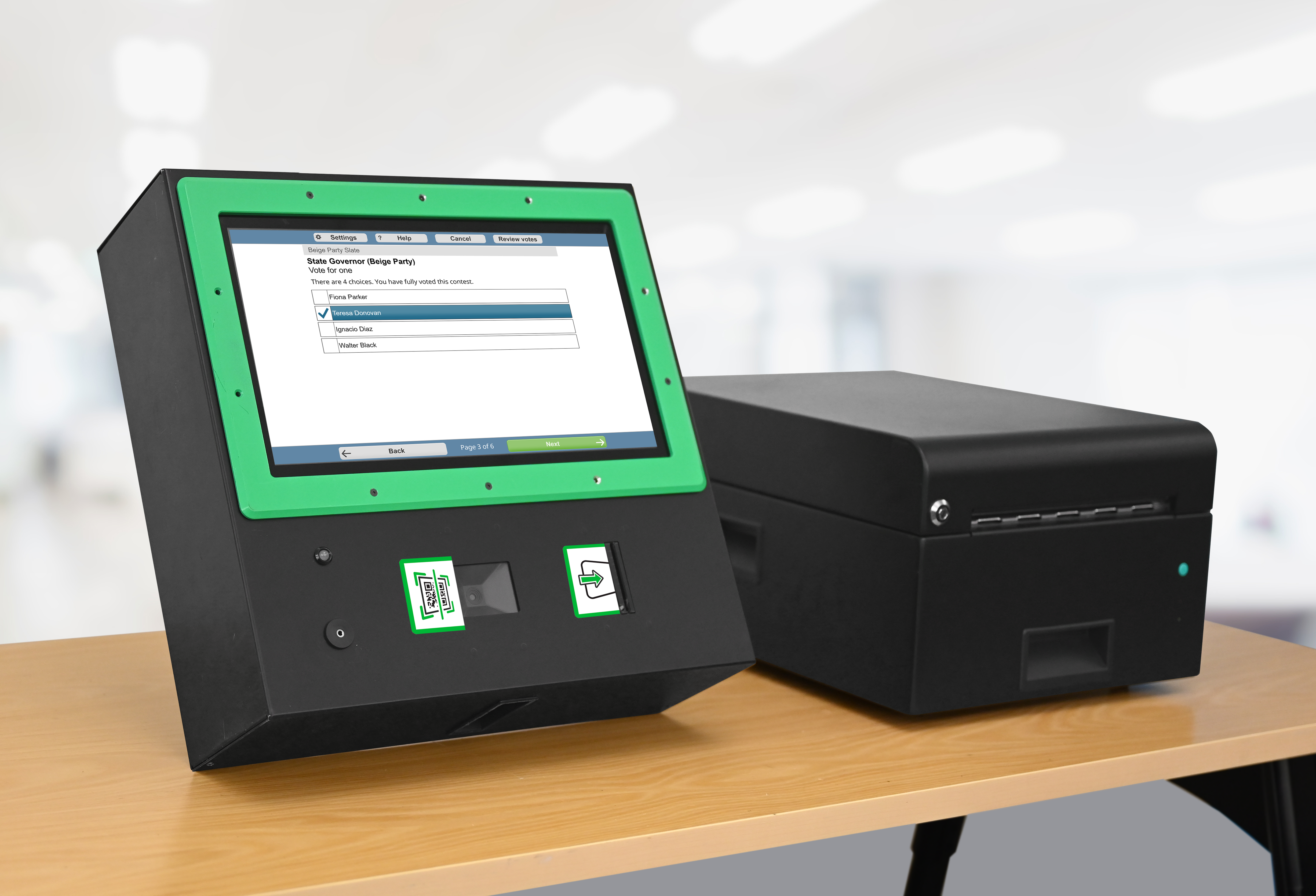 CENTRAL COUNT TABULATION
ClearCount is the nation's first browser-based central count tabulation system. Integrated with Fujitsu and ibml commercial scanners, ClearCount can tabulate ballots created by all major voting systems. Its high-speed scanning capabilities and easy to learn visual software, makes it an economical solution for all counties.
LEARN MORE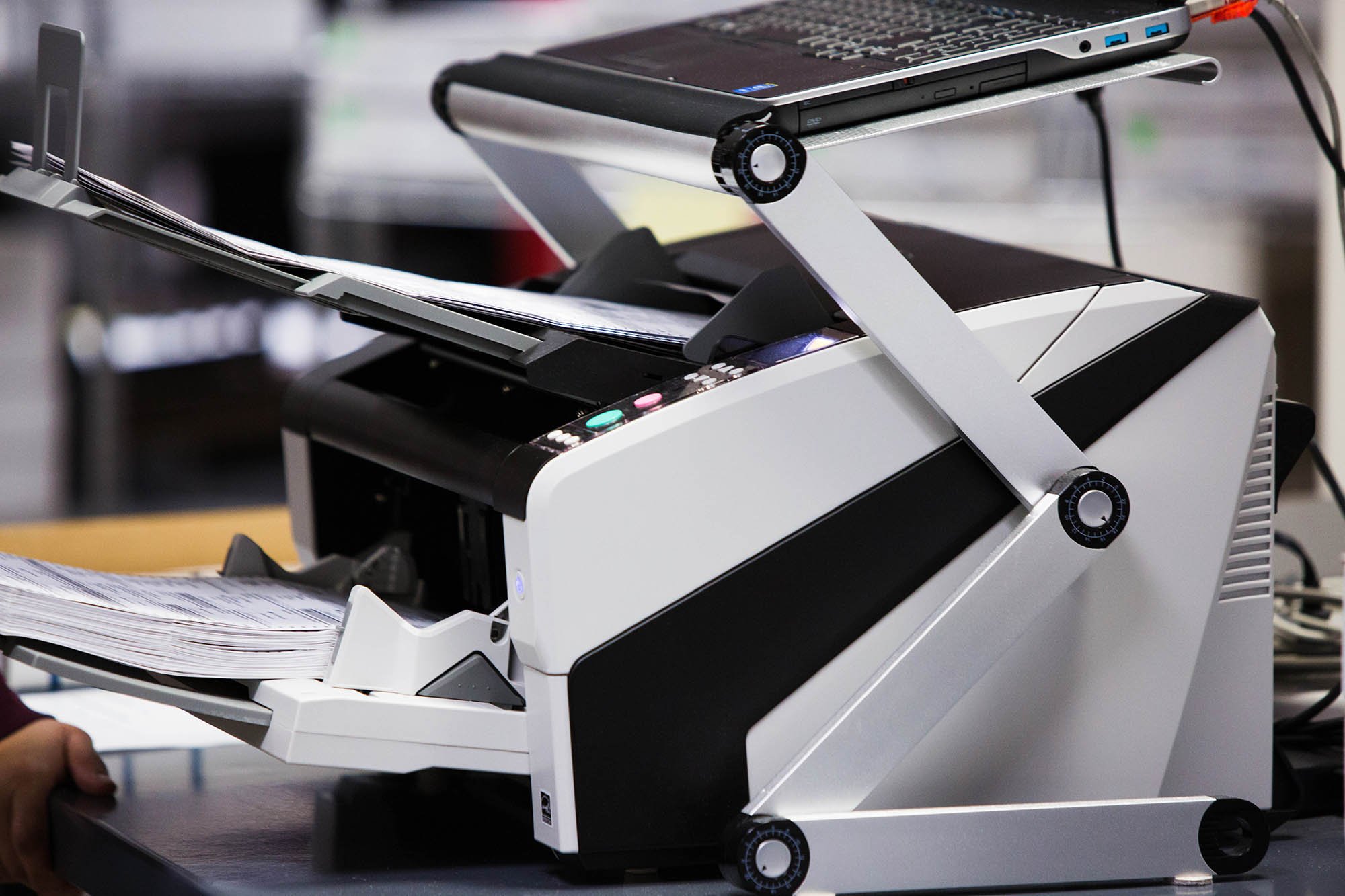 Case Studies
Customer Stories