OUR PRODUCTS
A voting system that evolves with modern elections
At Clear Ballot, we are committed to continuous innovation. All of our products include the latest operating system updates and the most modern hardware developed.
CREATE
ClearDesign has a browser-based user interface that's easy to use. Election department staff can quickly generate, modify, and proof all their ballot styles for a wide range of card sizes and review and modify each ballot individually using drag & drop capabilities.
LEARN MORE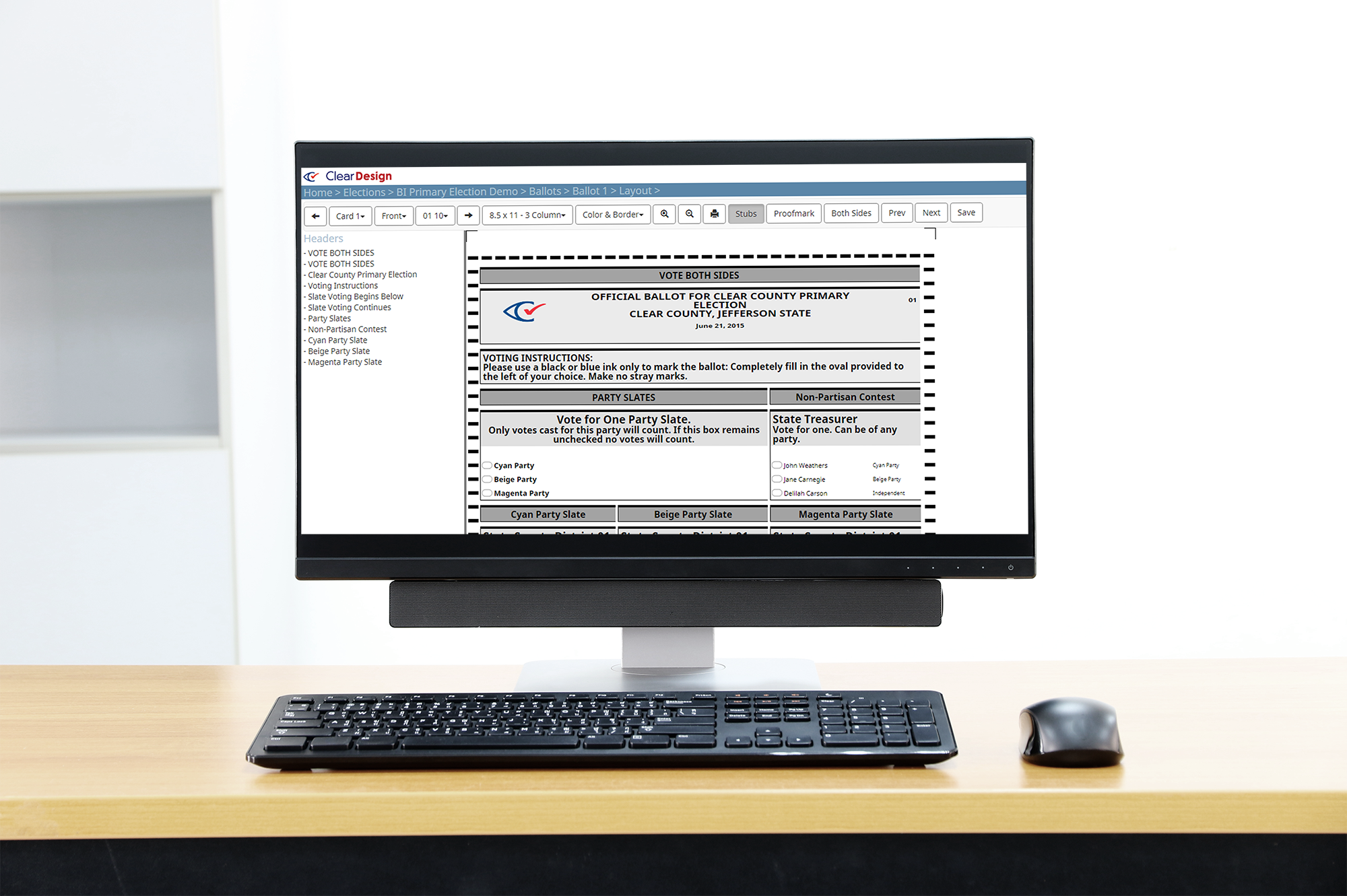 CONDUCT
ClearAccess is an in-person ballot marking system designed to ensure access for all voters. Operating on unmodified off-the-shelf touchscreen computers, ClearAccess software captures voters' choices and prints machine-readable ballots.
LEARN MORE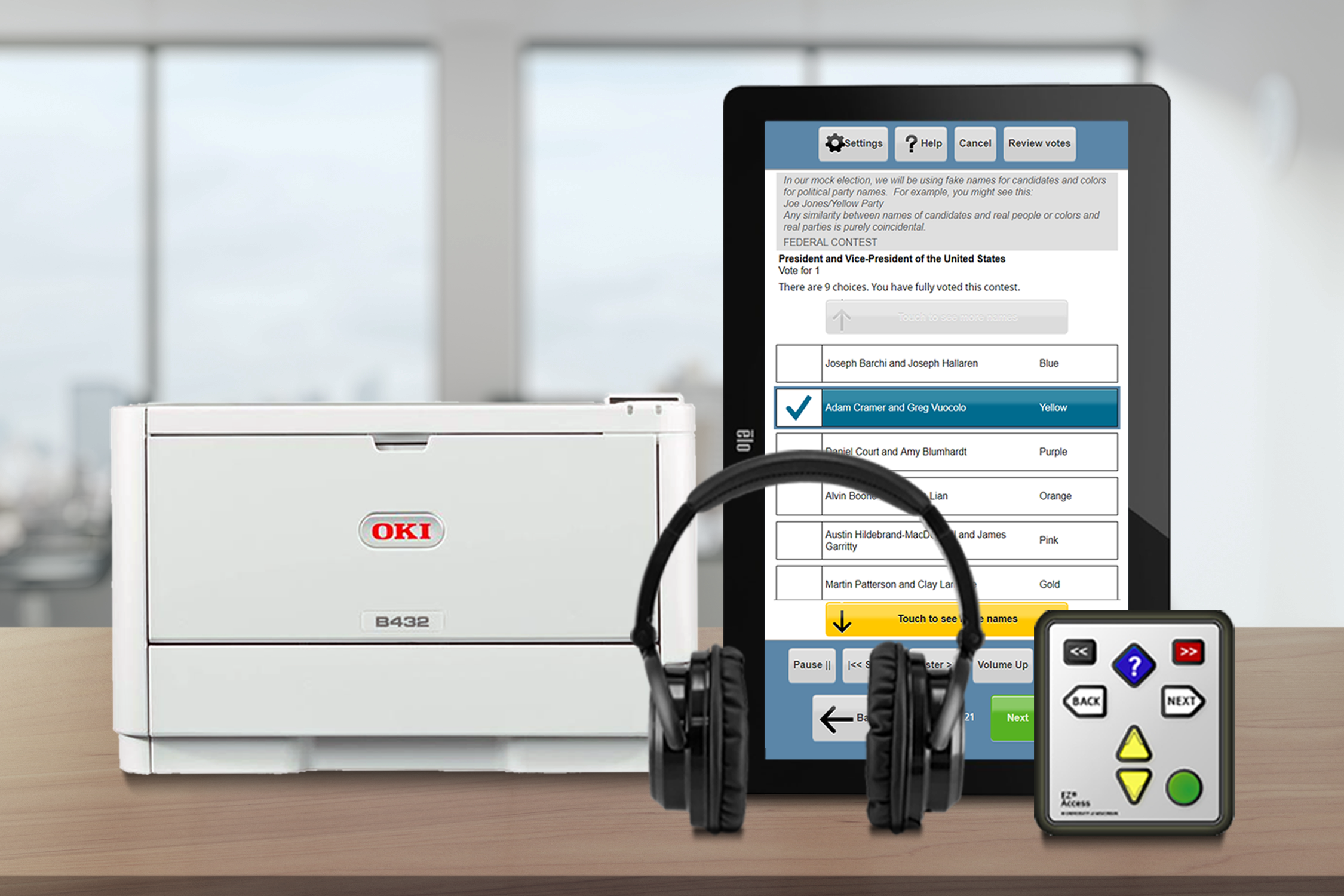 CONDUCT
ClearMark is the first accessible ballot marking device to print an identical paper ballot on a thermal printer: designed to better meet the needs of election officials and provide voters with a fast, seamless experience.
LEARN MORE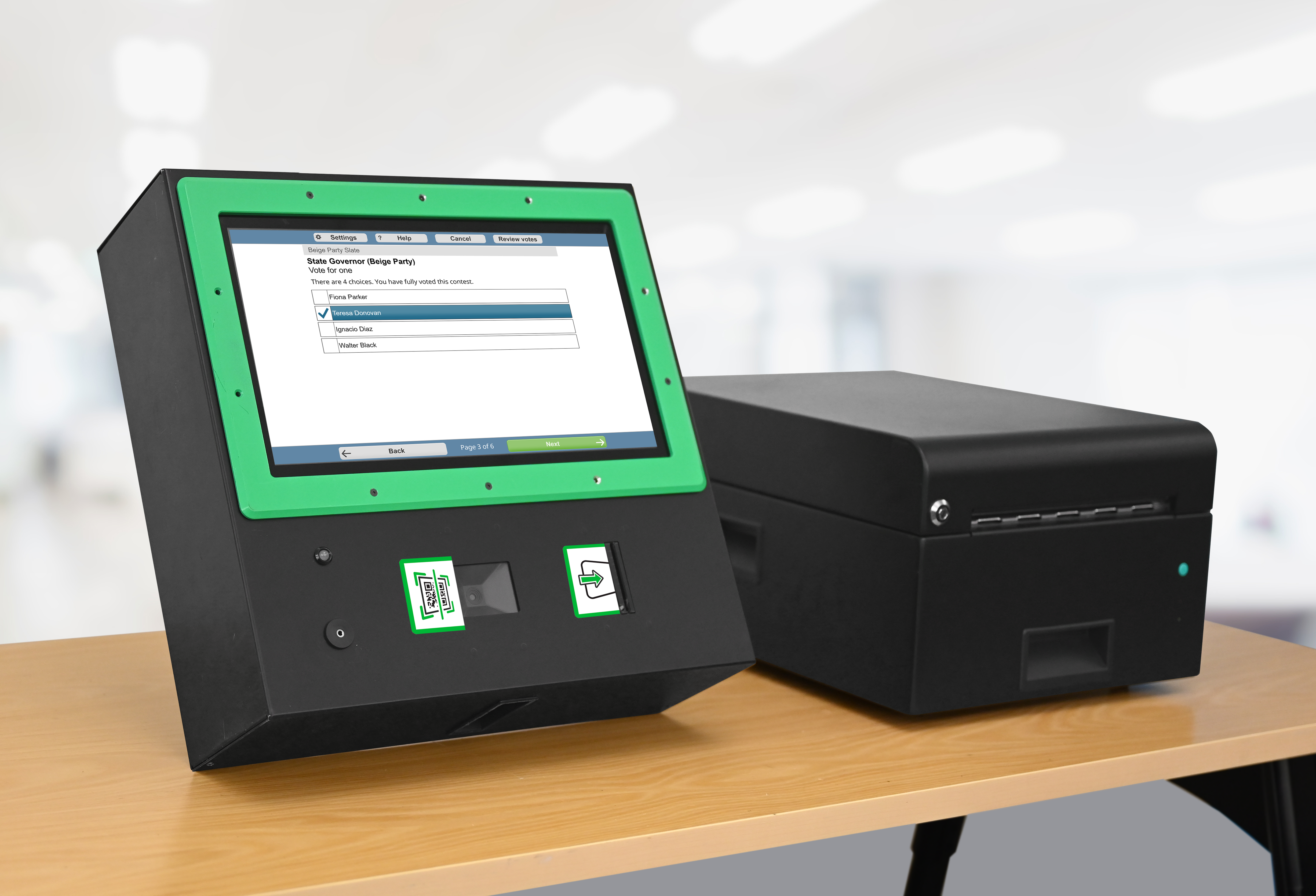 CONDUCT
Cutting-edge software meets durable, reliable hardware in this next generation precinct tabulator. With quick scan times and an intuitive user interface for both poll workers and voters, ClearCast Go is designed to keep you current as election technology advances.
LEARN MORE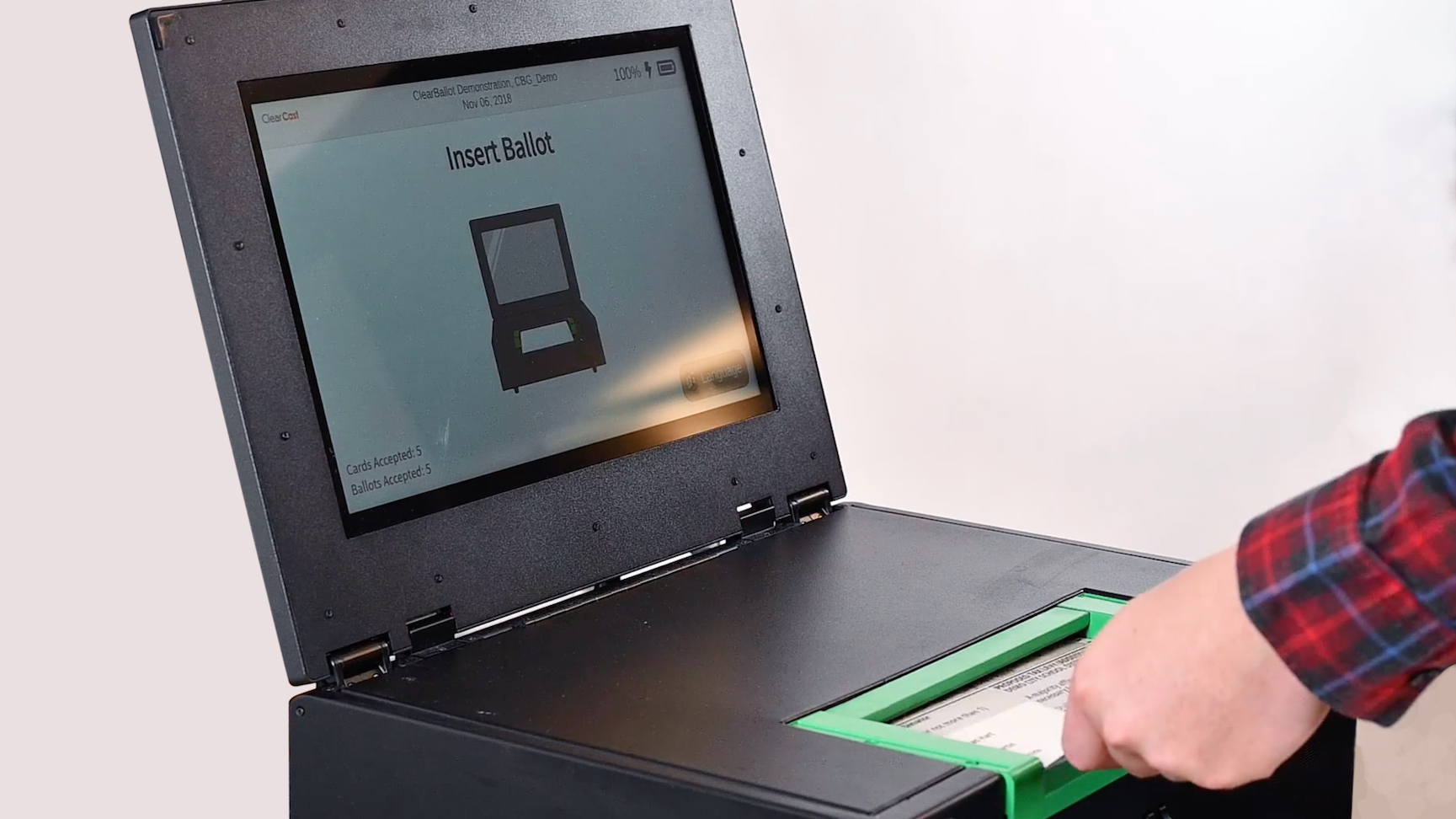 TABULATE
ClearCount is the nation's first browser-based central count tabulation system. Integrated with Fujitsu and ibml commercial scanners, ClearCount can tabulate ballots created by all major voting systems. Its high-speed scanning capabilities and easy to learn visual software, makes it an economical solution for all counties.
LEARN MORE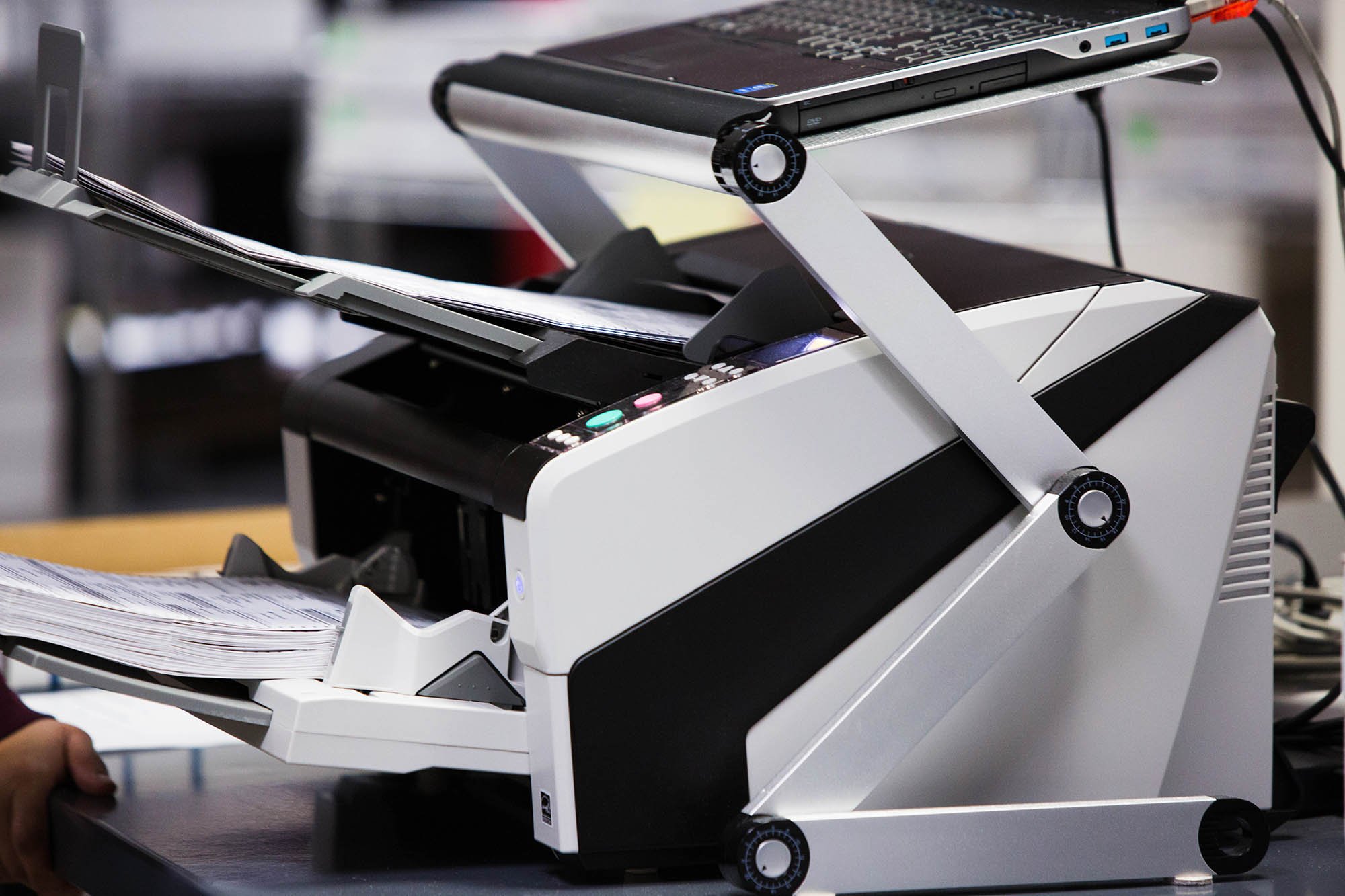 VERIFY
VerifyNow is the first independent results verification solution capable of tabulating other voting systems' ballots. VerifyNow provides a ballot inventory tool, ensures ballot reconciliation, and improves canvassing and transparency for jurisdictions, helping increase voter confidence.
LEARN MORE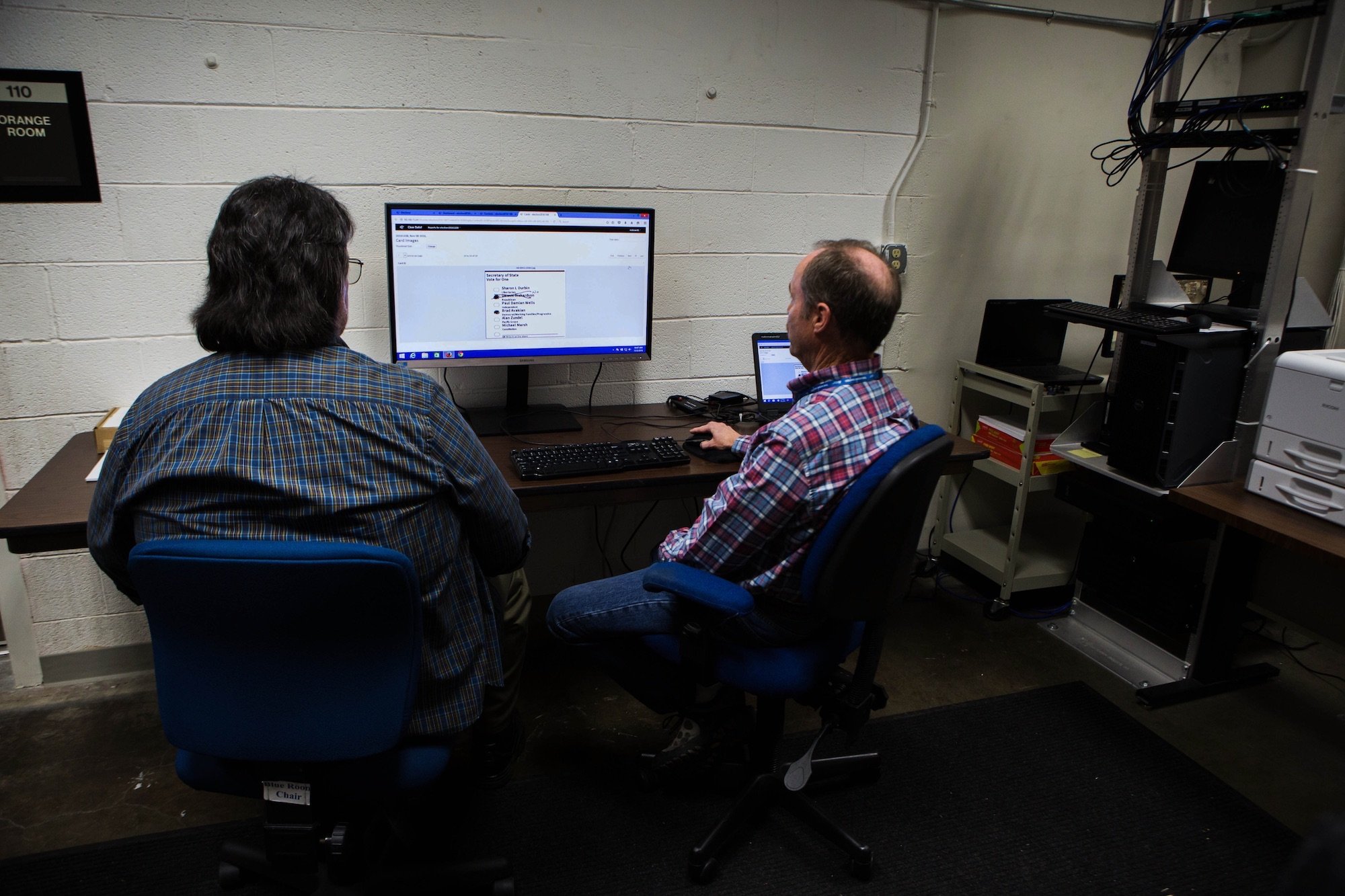 VERIFY
VerifyNow Pro is a complete post-election results verification solution. Capable of tabulating other systems' ballots quickly and accurately with built-in ballot inventory, VerifyNow Pro offers counties the ability to own the latest equipment and build out a process that fits their needs.
LEARN MORE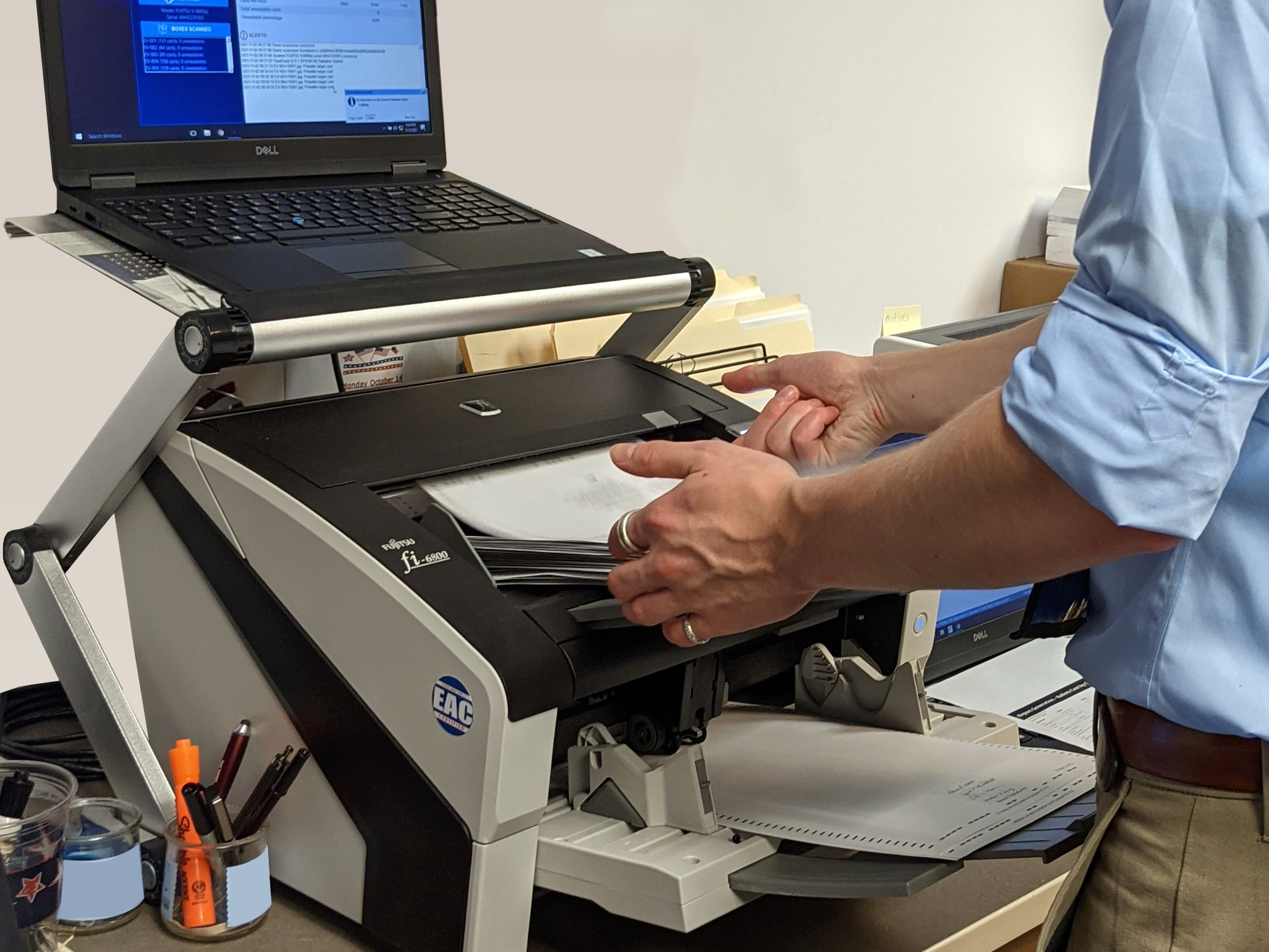 Case Studies
Customer Stories